Christmas is just around the corner and if you are anything like me then you have left most of your gift shopping to the last minute (or to your sister, thanks Eleanor!).  No matter if they are mother's day gifts or Christmas gifts, you should take time to choose. So I thought I would make a quick list of gifts for you to ask for or as help to find the perfect presents for your health conscious or running mad friend. To make it a little easier I have put everything into price groups so you can quickly find the perfect stocking filler or that running tracker that costs £600. I have also included some discount codes for the more expensive items.
Stocking fillers under £10
Pack of 2 reusable hand warmers: £6.99 - Amazon
These things are great. Now that the winter has almost fully set in you will need to keep yourself as warm as possible on you runs outside. These hand warmers are 100% re-usable by popping them into a pan of boiling water for 5 minutes and they are ready to go again. Just snap the little metal disk and they will instantly give you 15 minutes of toast warmth.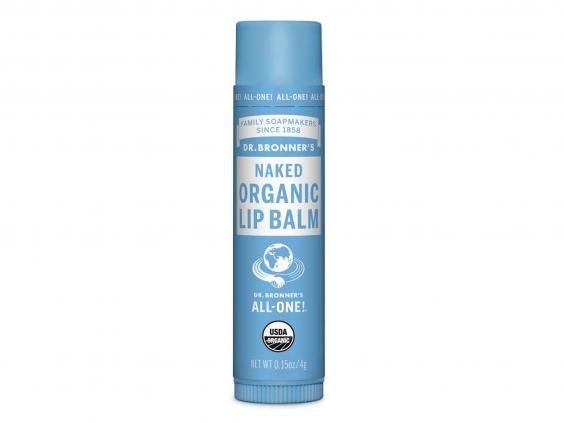 Dr Bronner's Naked Organic Lip Balm: £2.99 - Dr. Bronner
Sticking with the winter theme (like most of the stocking filler gifts), the bane of any runners winter runs are chapped lips. Whilst there are many good products out there offering a variety of different benefits, Dr Bronner's lip balm is my personal favourite. Made from beeswax, Vitamin E and avocado along with hemp and jojoba oil, it is natural and surprisingly doesn't need topping up every 10 minutes. It comes in flavours Orange and Ginger, Lemon and Lime or Peppermint if you fancy that extra flavour.
Bodyglide Original Anti-Chafe Balm: £7-10 - Amazon
One thing that almost every runner experiences at some point in their running life is chaffing, that unpleasant pain that hits at the wrong point in a race. Body glide is one of the ones in my race bag as it is cheap and works and is a nice alternative to covering yourself head to toe in Vaseline, even if that has not failed me yet. It is vegan approved (if that is important to you), never tested on animals, long lasting and does not clog up your pores like most other competitors.
Cheap gifts: £10 - £30
Almost anything from the Buff range: £20-30 - Buff Website
Buff seem to have become a standard go to company for wind and neck protection over the last few years. Their Buff headwear tubes are lightweight, have a one size fits all and are insanely breathable considering that they keep your neck walm. Whilst there are cheaper versions available I do prefer these ones due to the being UV resistant and not as tight as on the neck as some others.
Injinji Socks: £13+ - Injinji Website
This pair of socks are on my own list to buy for myself this Christmas. I have been wanting to try them for a while now mainly out of curiosity to how running with gloves on my feet would feel. They have a huge race of designs ranging from single colors to funky ones like on the left, and also for other sports as well. Check out their site for the full range and let me know below if you use them!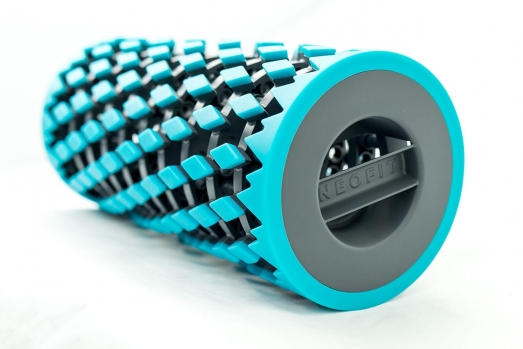 Foam rollers: £??+ - Neofit Website
Some people love them, most people hate them but foam rollers have become a must have in most people running lives in the last few years. There are a huge variety online coming in different shapes and forms but most of the time it comes down to personal preference as to what kind you prefer. This take is a little different for the fact that it is only available to preorder. This new roller from Neofit collapses from 12 inches down to only 4 which makes it perfect for popping into your gym or race bag to help 'relieve' some of that muscle tension at the end of the day.
Mid range £30 - £100
Hydroflask water Bottles: £30+ - Hydroflask Website 
** 25% off with code
HYDRO-25
** For starters these flasks look awesome! Not just for hikers and adventurers the Hydroflask is now for runners as well thanks to its sports cap drinking valve. They are very hard wearing thanks to its powdered coating and can keep your drinks ice cold for 24 hours or red hot for over 6 hours, which makes them the perfect flash for you after race cup of tea. They can be fully customised as well with numerous different colour combinations and sizes.
Bioskin Compression: £70+ - Bioskin Website
 ** 10% Discount Code - Corner2Corner ** Bioskin are an amazing company that are based in the hills of Oregon who originally focussed on medical grade compression, braces and supports and have recently put their 20+ years of knowledge into designing some amazing compression wear for runners. Their products are all hypoallergenic and latex free alongside being some of the most comfortable compression gear that I have run in. They have just release lots of awesome new designs in time for the holiday period as well as offering all of you lucky readers a 10% discount from all of their products (braces and supports as well!). Use the code above when you reach the checkout and they will also donate 10% of the profits from your sale directly to
Spinal Research
!
Smartwool PhD HyFi Training Gloves: £31.95 - Alpine Trek 
One thing that I have never enjoyed about running cloves is that they are so thin and flimsy and only keep a small amount of your body heat in your hands. These training gloves from Smartwool are amazing with their windproof front panel and Merino Wool liners I promise that you will never feel the cold in your fingers during your run. The palms are lined with silicone dots to help with your grip as well as the thumbs and forefingers being touchscreen compatible so you no longer need to remove your gloves to pause your workouts.
Top End £100+
Garmin Forerunner 235: £201 - Amazon
**Currently on sale with a £99 discount ** Currently one of the running world's favourite watches is currently on sale via Amazon for only £201! This newer version comes with a built in heart rate monitor, improved GPS and better phone connectivity to allow for audio prompts, live tracking, notifications and social media updates. All of this alongside the fact that it is a Garmin watch cram packed full of the best features around. If you order soon then it will still arrive before Christmas!
Raidlight Extreme Evo Jacket: £135 - Raidlight Website 
** 10% off when you sign up for their newsletter ** In the middle of the summer I spent what seemed like a lifetime searching for the best lightweight waterproof and windproof running jacket. No matter what happens, if you want anything that is good quality then you will have to shell out at least £100, with the Raidlight coming in just over that amount. I have to say that the research was definitely worth it, I LOVE this jacket. It keeps me bone dry (so far) and warm (so far) and best of all it weighs only 250g and fits inside its own pocket which makes it perfect for my run across America, and your winter runs at home.
Trail running holiday through Bhutan: £5,600 - Tour De Trails Website
For those who really want to splash out on their gifts for a loved one then think no further than virtually ay of the holidays provided by Tour De Trails. Compiling of a 15 day trip with 8 days and nights on the trail you will also be running alongside the ultra running legend,
Anna Frost
. This would be one gift that will make memories of a lifetime! If you have used of the items in the list or could recommend any to add then let me know in the comments below!
---
GOOD NEWS!
The voting for the 2018 running awards has been extended until Wednesday. If you are enjoying the blogs and would like to help out the run across America, then it would mean the world to me if you could spare two minutes to head over to the site and drop a vote for Corner To Corner USA in the online publications category. Just click on the image below to be taken to the site.